Whether your Polestar vehicle is used as a race car or an everyday driving vehicle, your Polestar vehicle is designed to deliver optimal grip and control. The roads can be demanding in any situation. Your confidence level behind the wheel is what will make you love your Polestar!

 





Volvo S60 Polestar
0-60 mph 4.4 sec
0-120 mph 15.8 sec
Top Speed: 155 mph

Performance

Chassis:

An extensively enhanced chassis provides drivers with increased control, feedback, and driving pleasure. The changes include Ohlins shock absorbers and stiffer springs, reducing body movement and lowering the car.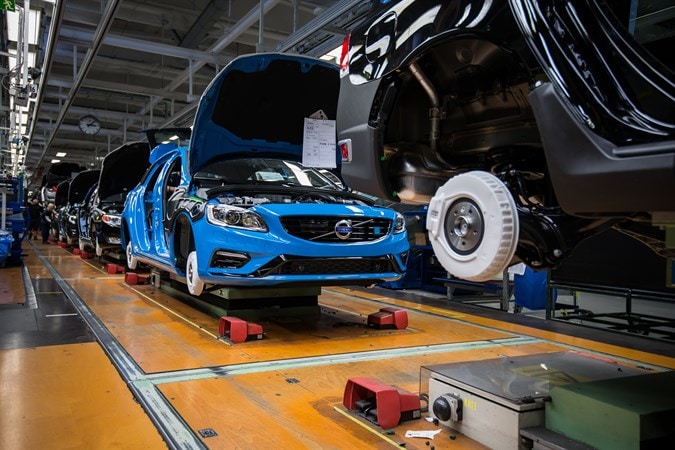 HOW DOES IT WORK?


The 2016 Polestar edition S60s and V60s have a more rigid chassis than their predecessor. It caters nicely to the 80% stiffer springs relative to the S60 R-Design. The vehicles feature Ohlins shock absorbers and 20" Polestar wheels. The brakes have been modified as well, but the most noticeable features would be the 371mm ventilated front discs and Brembo calipers.
Aerodynamics on the 2016 edition Polestar vehicles were noticeably different looking from their predecessor, particularly when looking at the front splitters. These work to optimize the air flow beneath the car. The rear spoiler and diffusor increased the down force substantially. The 6-cylinder turbo-charged T6 engine got a new twin scroll turbo and inter-cooler, producing 345HP at 5250RPM and 369 lbs/ft of torque. The stainless steel exhaust system gave these vehicles a great gruff sound.
The 6-speed automatic gearbox and thep addle shift system, along with the four-wheel drive, takes the car from 0-60mph in 4.7 seconds to a top speed of 155mph. The interior has beautiful new details from the previous model year, and new materials in Polestar colors. The vehicle is totally decked out, starting with the steering wheel, stretching to the seats, and everything in between. It's easy on the eyes, and will also increase the driver support and control.
Check out our Polestar model offerings at Lovering Volvo Cars today!