Core Values & Mission Statement
Creating a Company To Love
Our Purpose Is To Make Life Better One Small Change
at a Time
Family-owned and operated for 25+ years, the Lovering Auto Group wants every customer to leave thinking they can't imagine doing business elsewhere for their automotive needs. That's why, we make buying a car fun and easy.
Each customer who comes into one of our facilities, no matter if they're looking to buy, sell, or service a vehicle, will be treated like part of the Lovering family.
It's this dedication to unparalleled service that has given us our reputation as one of the most trusted dealerships in the state of NewHampshire.
At Lovering Auto Group, we firmly believe our success is dependent upon the collective energy, intelligence, and contributions of all of our valued Team Members.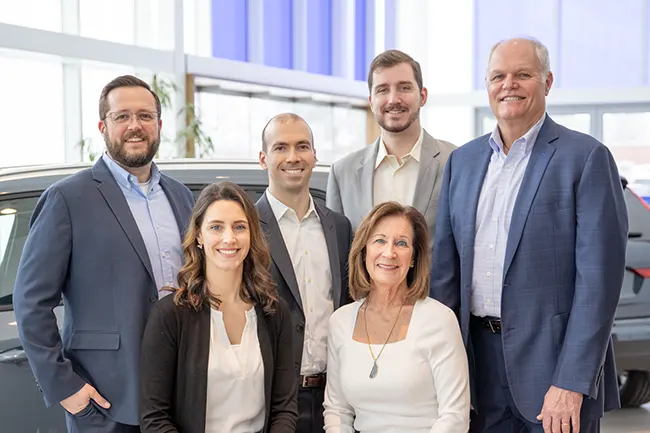 Lovering Auto Group
Mission Statement
To be the leading automotive retailer in New Hampshire making us the only dealership our customers could ever imagine visiting for all their automotive needs.
Core Values
The Lovering Automotive Group culture is driven by...
Passion
Act and speak with passion and urgency - to fulfill a task, and to grow, and learn.
Positivity 
Be an advocate of positivity & spread happiness every day.
Communication
Own our responsibility to communicate effectively and efficiently.
Integrity
Build relationships with our team and our customers through transparency and honesty.
Progressive Thinking
Come to work with an open mind. If we see a problem, find a solution, or be the solution.
Teamwork
Trust our team. Do our part to help each other succeed. We are only as strong as our weakest link.
Family
It's the heart of why we're here and why we do what we do.
Lovering Auto Group
Careers
We pride ourselves on creating rewarding career paths within the automotive industry and have a variety of employment opportunities.