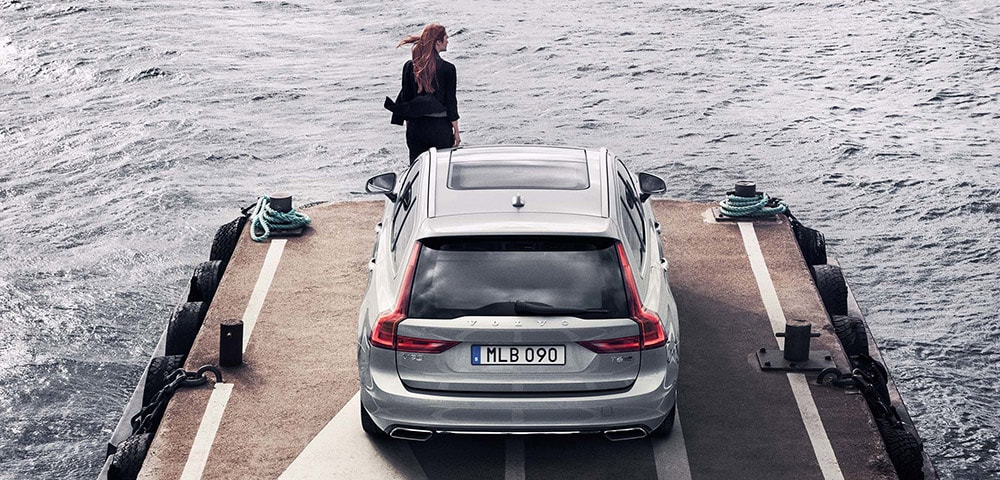 Why not take a vacation where the souvenir is part of an unforgettable experience? Purchase any new Volvo within the Volvo Overseas Delivery Program and you'll discover a truly unique way to buy a car, as well as a truly unique way to travel around Europe.
In order to be eligible for the Overseas Delivery Tourist Program, you must:
Be a U.S. resident
Be at least 18 years old
Have a valid driver's license and passport
And although we're sure you could spend a lifetime exploring Europe, you need to bring your new Volvo back to the United States within six months of your European Delivery getaway. Wondering how the Overseas Delivery program works? It's simple.

First, you'll order the new Volvo of your choice from Lovering Volvo Cars Meredith. Before you hit the streets of Laconia and Tilton, you'll be able to test it out on the roads of Sweden!

Next, it's time to pick up your new Volvo at the Gothenburg Factory Delivery Center or at any official delivery location. We'll register your new car for your stay in Europe and provide you with 15 days of car insurance at no charge (additional coverage for up to 6 months can be purchased), as well as provide you with Volvo On Call Roadside Assistance Service.

Once you've received your new vehicle, you can test it out on the roads of Sweden! Sweden is the home of Volvo, so it will be quite an unforgettable experience. Make your own path or follow one of our spectacular Volvo tours. Afterward, you can travel anywhere you please throughout Europe.

Once you've completed your European tour, drop your Volvo off in Gothenburg or any official drop off location. We'll ship it to you and take care of all the problems that make importing a car difficult, from excise taxes to import duties. Still need convincing? When you purchase any new Volvo through our Overseas Delivery Program, you'll receive a variety of added incentives.

When you enjoy the vacation of a lifetime in your new Volvo through the Volvo Overseas Delivery Program, you'll benefit from the following:
The ability to travel at your own pace
No need for rental car expenses and rental car return restrictions (from one country to another)
Approximately 8% savings off the U.S. MSRP on U.S.-model Volvos
Roundtrip tickets for two to Europe on British Airways or SAS Airlines from any U.S. city
One free night at the Radisson SAS Hotel in Gothenburg, Sweden, the home of Volvo Cars
Fifteen day European Car Insurance coverage, including Swedish temporary registration
The chance to experience the unique atmosphere and service at the Factory Delivery Center in Gothenburg, Sweden, including a complimentary Swedish meatball lunch
An exciting Volvo factory tour, visit to the Volvo Cars Safety Center or a visit to the Volvo Museum
Extensive complimentary home shipment services valid for six months
U.S. Customs Duty, port clearance fees, and inland transportation to your U.S. Volvo retailer included in purchase price

Ordering your new Volvo as part of the Overseas Delivery Program is incredibly easy. All you need to do is contact us, and we'll get in touch right away to answer any questions you have. Whether you choose a versatile Volvo XC60 SUV or a classic Volvo S90 sedan, you're in for the ride of a lifetime. Before no time, you'll be heading out on your European adventure!