PARTS: (888) 485-0784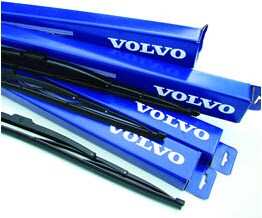 The Parts Department at Lovering Volvo Cars Saves You Time & Money
We've all been there: in the store, looking for the item we need, at the mercy of an unhelpful attendant. This scenario rings especially true if you've ever had to shop for parts for your car. That, however, is not the case with the auto parts team at Lovering Volvo Cars. They've been trained to know what makes your Volvo tick, meaning they can locate the part you need without breaking a sweat.
As for how we can save you money: Lovering Volvo Cars regularly posts new auto parts specials, specifically tailored to the needs of drivers. That means the part you're looking for just might be on sale. And we all know that the only thing better than finding what you're looking for is finding it at a lower price than you thought it would be.
Of course, the first step in letting Lovering Volvo Cars help you find the part you're looking for is filling out our online order form. Or, if you prefer a more direct form of interaction, come see us in person today.
Peace of mind for owners of older Volvo cars

No one knows how far a Volvo can go. The current Guinness World Record 'Highest Car Mileage' is held by a 1966 Volvo P1800, which has covered more than 3,000,000 miles! Keeping a car in shape for such a mileage calls for a secure supply of spare parts, just like Genuine Classic Parts.

That's why owners of older, discontinued Volvos all over the world can order parts from their regular Volvo dealers to ensure the original performance of their car. In fact, since material technologies evolved over the years, the parts delivered today actually have a higher quality than when the car was in production. For example, synthetic rubber is replacing natural rubber, providing a higher resistance against oil and UV rays.

When it comes to body, chassis, and engine parts, it's vital that the tolerances are unchanged. Therefore we use the same suppliers as originally to be sure of achieving the expected high level of quality.