Volvo Cars and Starbucks finalize locations and begin installing ChargePoint
electric vehicle chargers at stores between Denver and Seattle
[image& article: https://www.media.volvocars.com/us
]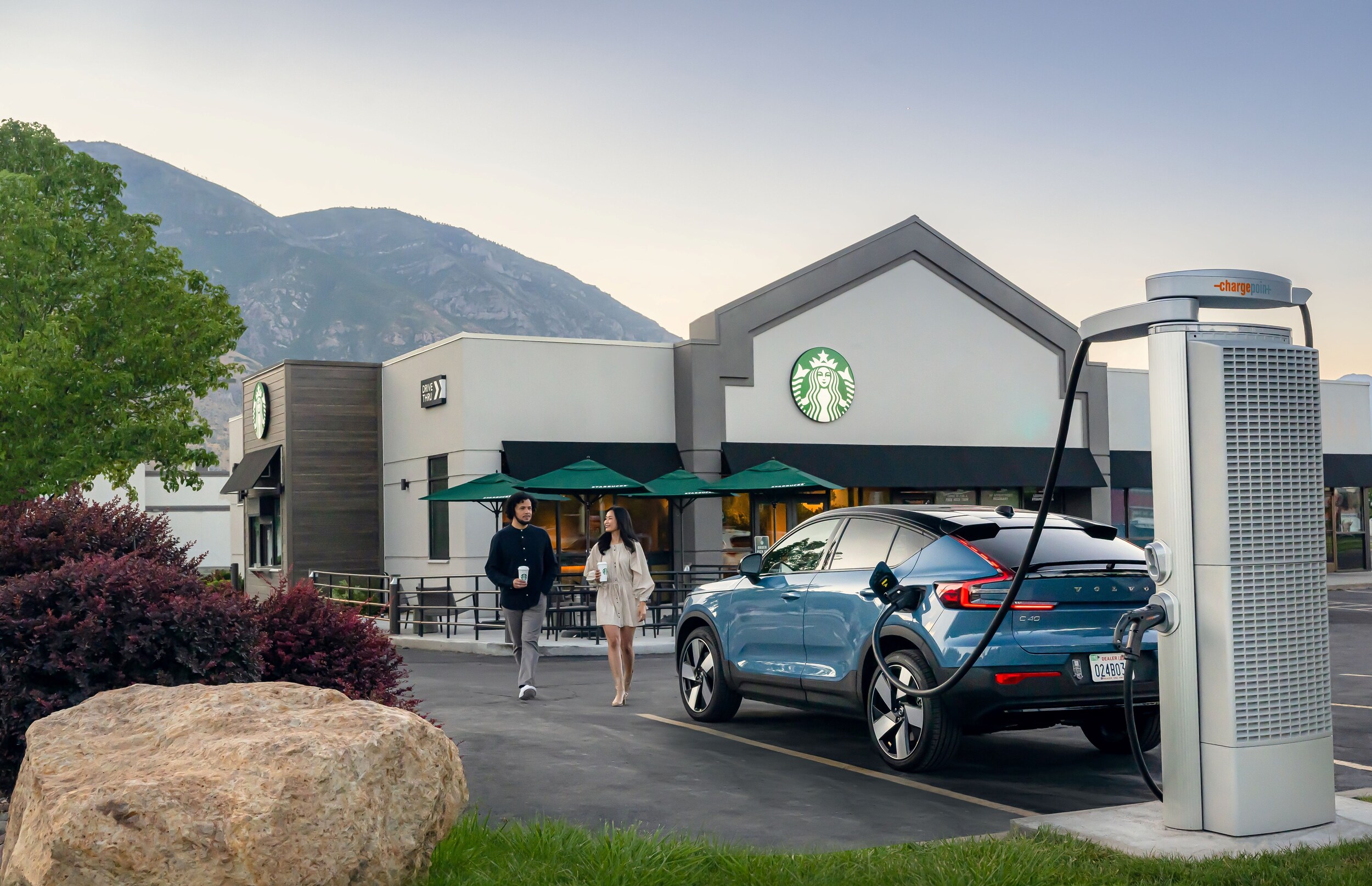 "
With the installations of as many as 60 DC fast chargers at up to 15 Starbucks locations along a 1,350 mile route between the Colorado front range and the Starbucks Support Center (headquarters) in Seattle, Starbucks and Volvo aim to give EV drivers the freedom to move by providing familiar, comfortable and safe places to recharge their vehicles, and themselves.
"
READ MORE
Volvo 2022 C40 Recharge Review: Emphasizing Style
[article: https://www.cnet.com/
image: 
https://www.media.volvocars.com/us
 ]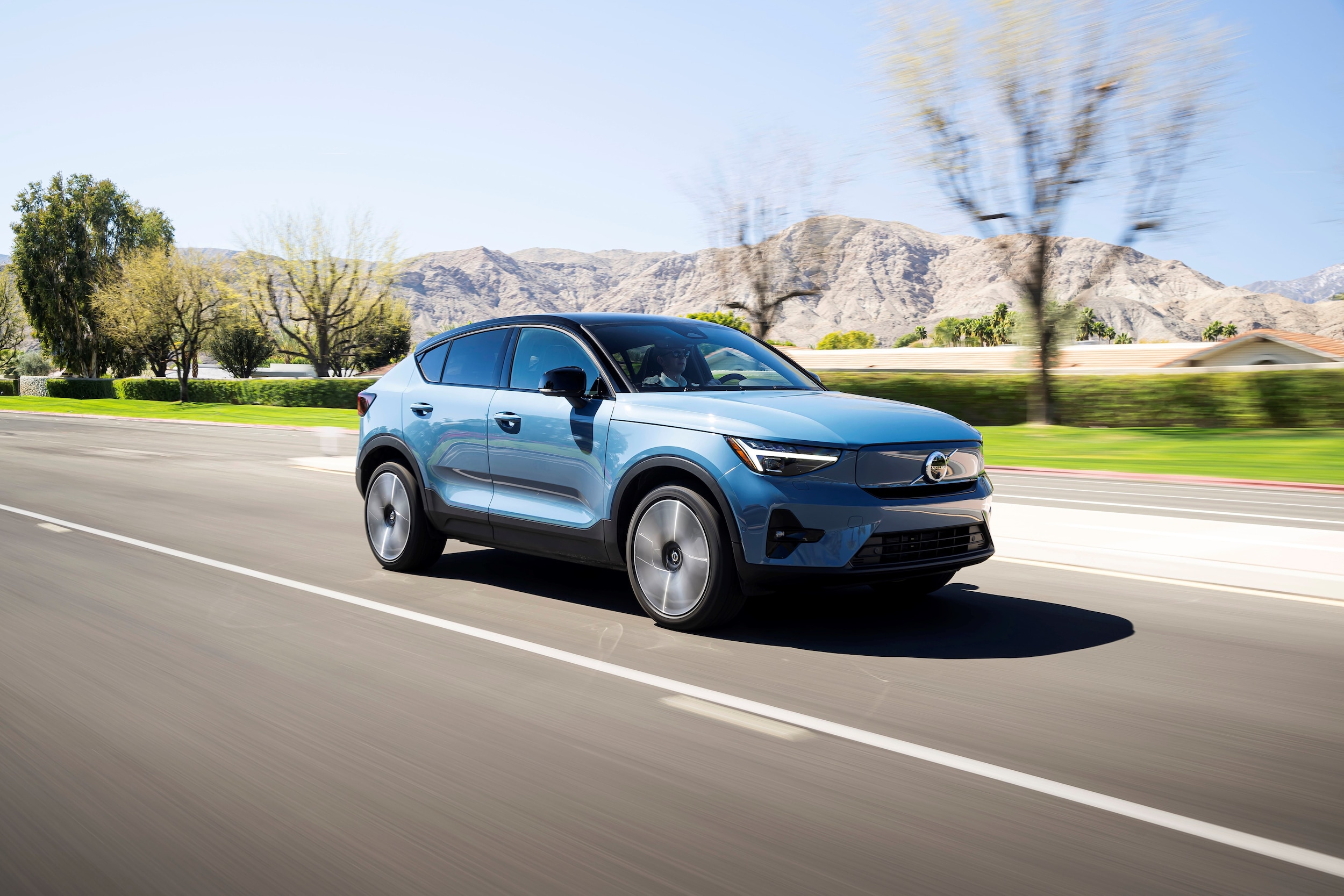 "
First off, I love the way the C40 looks. The roofline is different enough from the XC40's to make it stand out, and no matter what color you order, the roof is always black. It's cool how the LED taillights run in segments down the rear window, ending in a solid, squared-off design. The little ducktail spoiler is a neat little aerodynamic trick, as well, since it also covers the hinges for the hatchback

.
" 
READ MORE
.